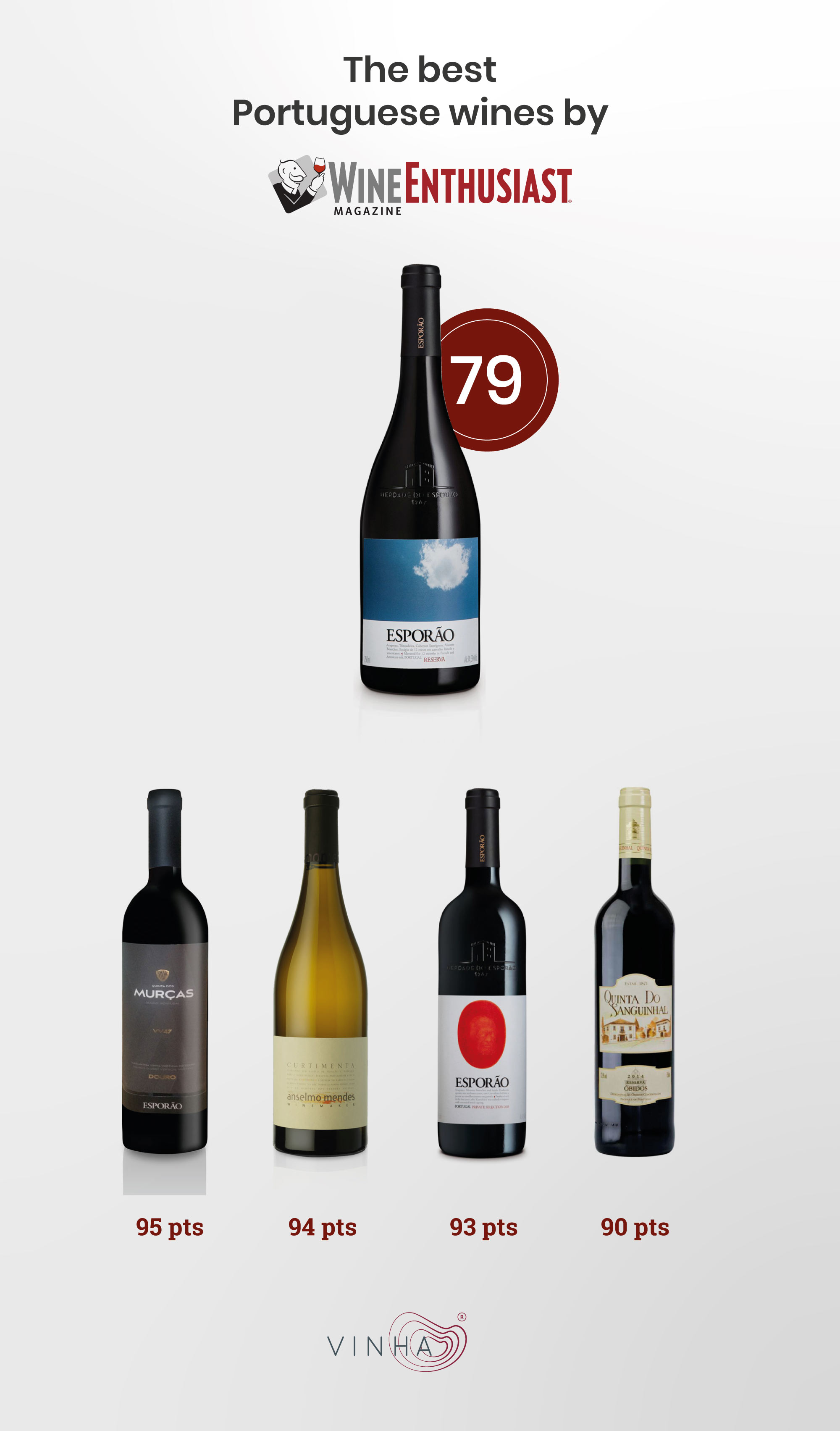 It's early 2019, so it's time to check all the good stuff in 2018!
The Wine Enthusiast Magazine was committed to try different wines to select the Top 100 of the year! In 2018, Portuguese wine stood out in the magazine's publication. Several Portuguese wines were distinguished, among which we highlight the quality of 5 singular wines, as scored by Wine Enthusiast: two wines from Alentejo, one Vinho Verde, one wine from Óbidos and one from Douro.
In Vinha you can find one portuguese wine distinguished from the Wine Enthusiast's Top 100:
– Herdade do Esporão 2015 Esporão Reserva Red (Alentejo) – 79th place, with 91 Points
And, also, other well ranked wines, according to the same magazine:
– Quinta dos Murças VV 47 2013 Red (Douro) – 95 Points
– Anselmo Mendes 2015 Curtimenta Alvarinho (Vinho Verde) – 94 Points
– Esporão 2013 Private Selection Red (Alentejo) – 93 Points
– Sanguinhal 2014 Quinta do Sanguinhal Reserva Red (Óbidos) – 90 Points
A toast to the great Portuguese wines!
Note: The harvests of the distinguished wines marketed in Vinha are subject to the existing stock.