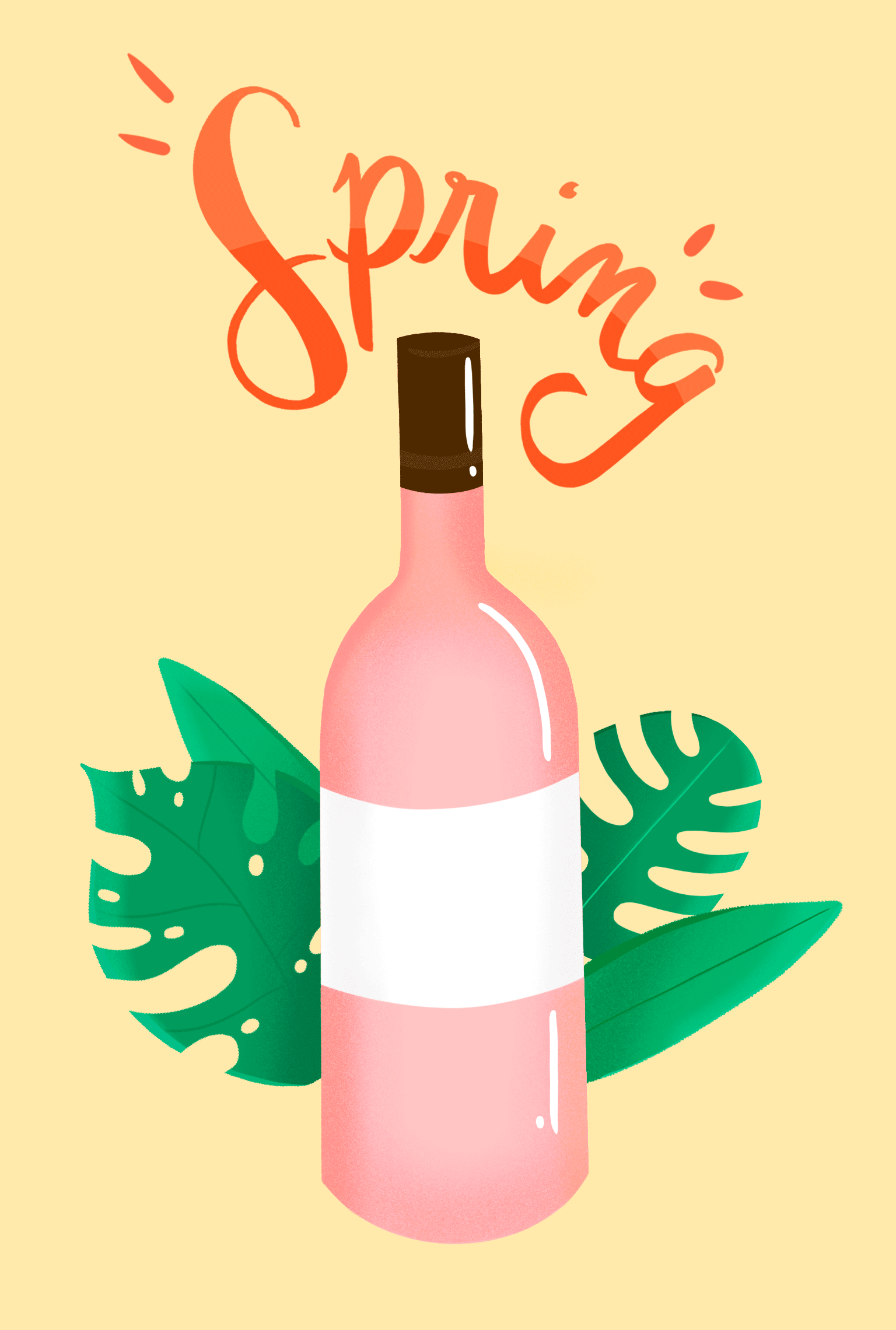 officially, spring only starts in a couple of weeks, but the weather
seems to want to turn it around…!
This season's arrival means welcoming bloomy days and warmer, more pleasant temperatures. Spring calls for lighter food and outdoor programs, that lead wine lovers to look for the option that best matches every occasion. White wines, sparkling wines, rosés and even one or two light and fresh red wines rule this season!
But how can you harmonize the perfect wine for each occasion?
For the good leisure moments to come with the arrival of this season, we leave you a few suggestions of the most suited wines to celebrate. Enjoy our tips and have a toast to the good weather that spring brings!
White wines
We hear the word heat, and we immediately think of white wine! White wines are incredibly light, soft and refreshing, becoming one of our best allies when it comes to ward off the heat!
We could not fail to mention white whines, because they are simply perfect. Our suggestion:
White Wine José Piteira – Vinho de Talha 2015
Rosé
Rosé wine is recognized by its rosy tint and is one of the favorites during the hottest seasons, this wonderful wine combines the best of both worlds!
With the delicate character of the whites and some characteristics of the reds, the rosé presents any admirer of wine with an incredible gustatory experience. Usually, this wine has a low alcohol content, is very light and does not present great aromatic richness. Its flavor is quite sweet!
Try it:
Rosé Wine Cerejeiras Colheita Seleccionada 2016
We propose a toast to the Spring!