How do I send wine to a friend?
Need to offer a bottle to a friend, or customer? We're here to help!
Pick your wines
Upon checkout, don't forget to check the "Deliver to a different address" box
Enter the receivers data
Should you wish, leave a personal note on the "Gift cards" section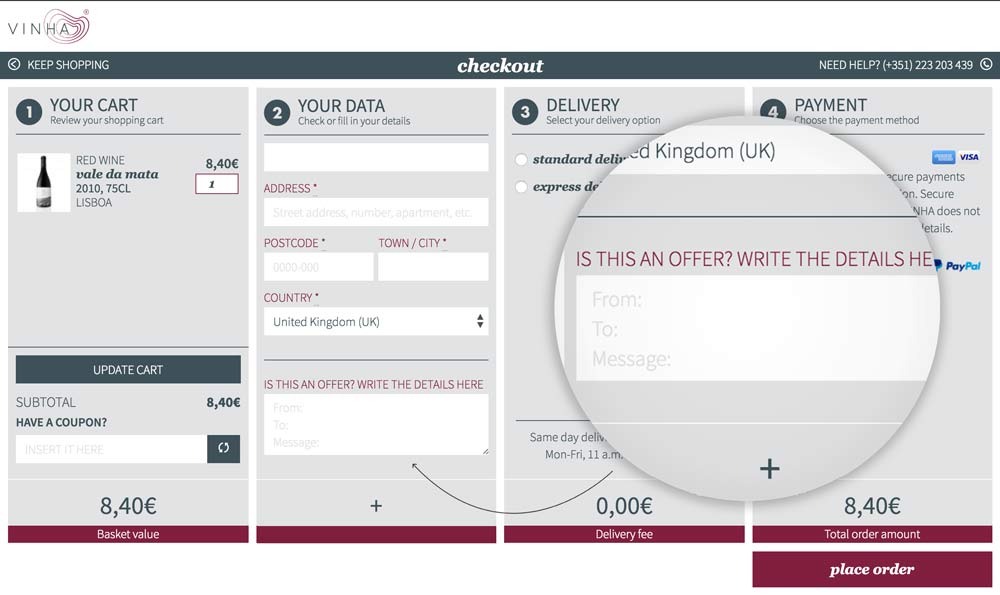 5. We will write your personal note on a nice gift card
6. And that's it!