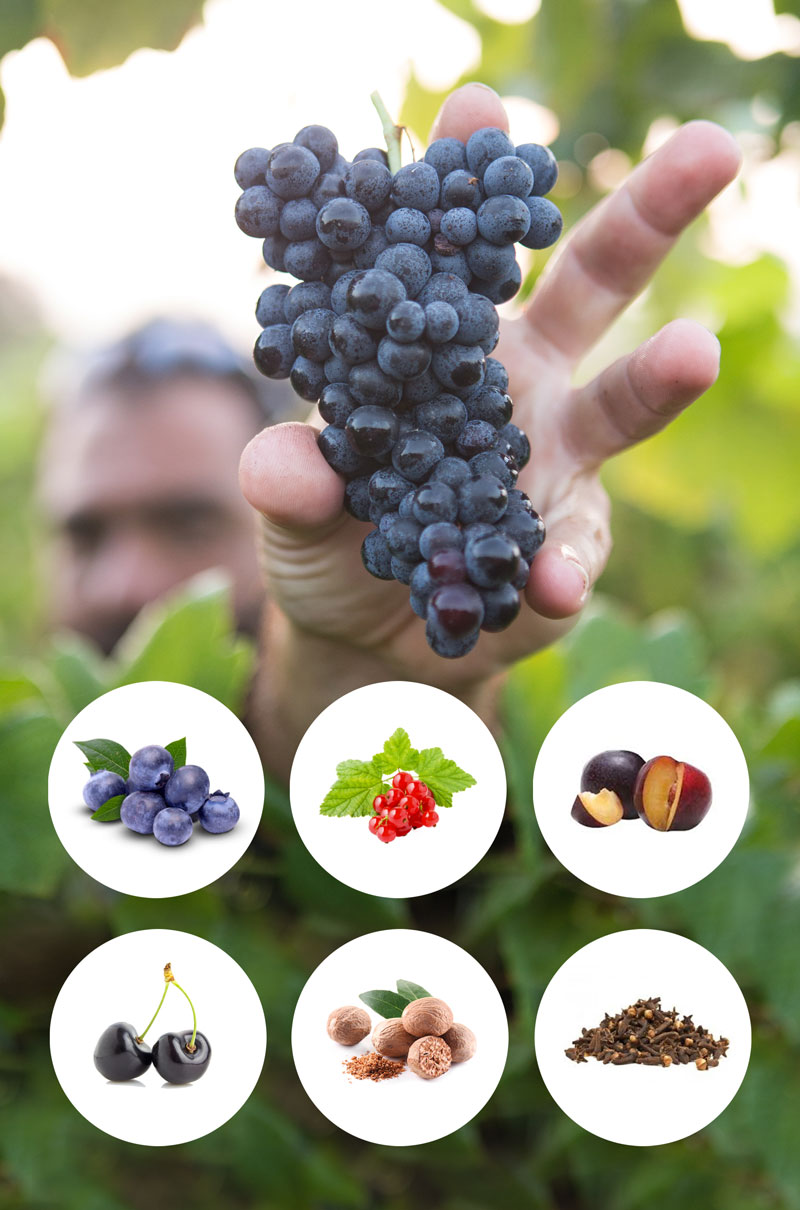 Have you heard of it?
Often confused by the similarity of its name, the exotic Petite Sirah is born of a cross between the noble caste Syrah and the caste Peloursin, also known as Durif, the name of the French breeder and botanist François Durif.
Original from the Rhône Valley region, southern France, it is more resistant to diseases and pests caused by excessive humidity.
Its leaves are large and the vine vigorous, has small berries with thick film and a high concentration of tannins / acidity which makes the wines have greater aging potential.
With several synonyms, it can be found in California, Australia, Israel, as well as Brazil and Mexico under the name Petit Sirah, Petit Syrah or Petite Syrah.
Both Syrah (Shiraz) and Petite Sirah produce great wines, with a deep color and high tannin content, but the similarity of them ends there.
Wine made with Syrah usually has aromas of blackberries, black pepper, chocolate and smoke. Robust body, sometimes powerful and alcoholic, usually spicy.
From this variety are born good wines with more rustic aromas, where blueberries, currants, plums, black cherry, nutmeg and clove predominate. Sometimes it has a longer finish, sometimes Petite Sirah can be quite "short", i.e. the flavour does not stay in the mouth that long, hence the benefit of mixing with other varieties to add length and elegance.
Perfect pairing
Grilled meat with roasted potatoes, Mexican food and chicken with mushrooms.
Cheers and a good glass of wine!
---