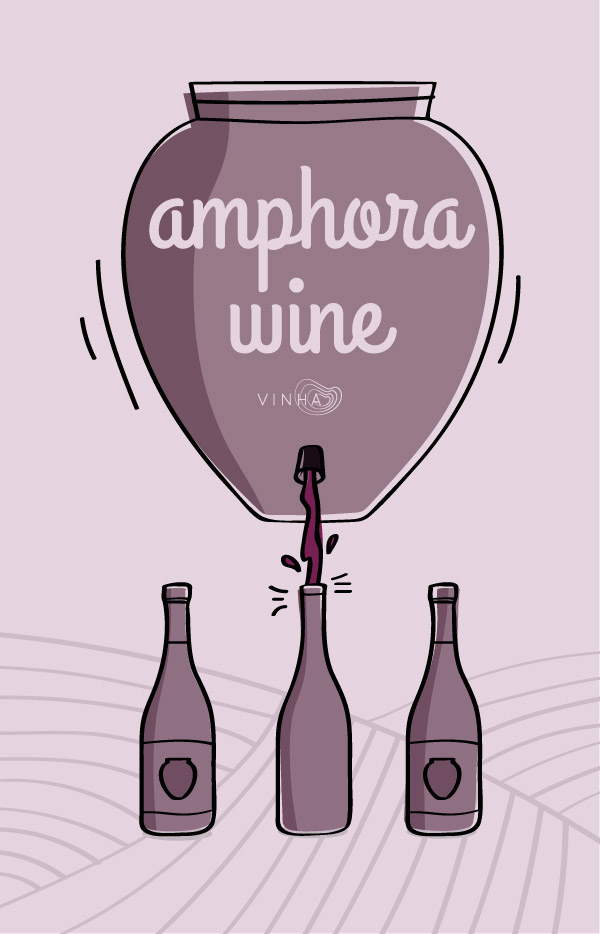 The amphora is one of the oldest containers for fermenting musts, staging, preserving and transporting wine.
A tradition that Alentejo has never lost since the Romans passed through the Iberian Peninsula more than two thousand years ago.
How are amphora wines made?
The millenarian technique of vinification of this unique and sublime product was passed down from generation to generation, but little has changed. It is used both for red wines, made with the varieties Moreto and Tinta Grossa, as well as for white wines. Perrum, Rabo de Ovelha, Manteúdo, and Diagalves. There is not only one way to make wine from amphoras, it can change slightly according to local tradition.
Usually:
– Grapes are crushed and placed inside the amphoras where alcoholic fermentation occurs spontaneously, which lasts between 8 and 15 days.
– During the fermentation, the solid parts that rise to the surface, are manually stirred with a wooden squeeze, called "Macaco" and dipped again in the must, in order to avoid oxidation and extract the maximum of color, aroma, and flavor.
– After the alcoholic fermentation, the masses are in the bottom. At the base of the amphora, a tap is placed in the pre-existing hole and the wine comes out pure and clear. It is a simple and natural process.
When can we taste it?
Traditionally, wine is the master, when the amphoras are opened on Saint Martin's day, it serves as an accompaniment to Alentejo gastronomy, quinces, nuts, chestnuts and snacks (especially cork and game meat).
The amphora wines are becoming more visible, and more and more producers are betting on their production, commercialization, and dissemination.
Cheers!
---